Top posting users this week
Statistics
We have
163
registered users
The newest registered user is
gemareygy
Our users have posted a total of
6815
messages in
796
subjects

So the past few weeks i've mainly spent a bit of my time talking to new players and some old players the rules that they should already know. I was disappointed and annoyed that this was all basic things that you should know such as language use etc.

Yes i know as a moderator i'm suppose to help people out but having to waste my time to tell you rules that you should already know it's like what the hell. I mean there is a reason we placed a spawn area so you know what we do or don't do on the server. It's there for a reason not just for decoration sakes. I can see why some new begginers may need help but some old players on this server are just inappropriate at times. This server also contains of young players who are under the age of 10 and then i hear people talking about rude things that shouldn't even been said in the first place. I'm sometime thinking to myself do they even read the rules? It's like in the Hunger Games i ask all of you to empty your inventory and then when u get into the arena i spend about a few minutes just make u guys empty your crap. If you read the rules you could have saved time and may have possibly been able to play a few more games.

If you don't mind i would like some of you to revisit some of the rules set at the spawn. I'm not trying to be your grumpy old teacher. I would like to enjoy my time on the server as much as all of you guys want to is well. Maybe just some of you need to become more mature i doubt all of you are just children.

Thank you to those who took some time to read this.

__________________________________________________
Time passes soo quick....
My times of PieCraft are now over
Sayönara

Giga_Zykov

Admin





Posts

: 178


Points

: 11251


Reputation

: 14


Join date

: 2012-04-29


Age

: 25


Location

: New Zealand/Chrsitchurch



Very good saying. Making this sticky and lets see what happens.
We obviously need some changes.

__________________________________________________
Instagram: WatchitGo
Skype: woknot
Twitter: Tony_lek
Facebook: tonylek
Blog: World Of Tonkow
Blog2(swe): Tonkow
Wanna help! Will be doing same thing when back!
__________________________________________________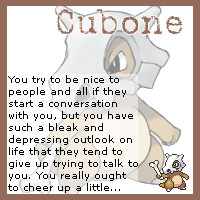 -----------------------------
KING OF THE DERPS!

hamaham

Member





Posts

: 540


Points

: 11492


Reputation

: -4


Join date

: 2012-05-15


Location

: Sweden



Yeah we do need lots of help with this. Ive been bullied by mean players on multiple occasions

owbo27

Member





Posts

: 149


Points

: 11104


Reputation

: -15


Join date

: 2012-05-17


Location

: United States



Tonkow wrote:Very good saying. Making this sticky and lets see what happens.
We obviously need some changes.
i hate to think what you mean by "sticky" lol
but yes we do need some of the rules enforced

__________________________________________________
"well, no offence 'friend' but i hope your buried alive"

DeathOnTwoFeet

Member





Posts

: 133


Points

: 11039


Reputation

: -6


Join date

: 2012-06-08


Location

: Australia




---
Permissions in this forum:
You
cannot
reply to topics in this forum